Sweepers and Janitorial Products
Floor Cleaning Machines provides a range of sweepers and janitorial products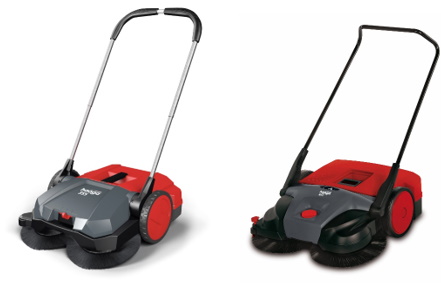 German Made Quality Haaga Sweepers
Sweepers – Walk behind from Push to Battery Driven. Models available to accommodate from home outdoor use to industrial – 3,600m2
How easy is this……, park the "old" broom that creates dust when sweeping that allows particles that are air Borne to rest on benches and shelves etc….
Clean fast and increase your productivity time….reduce your sweeping/cleaning time by up to 80%……to the "old" pushing a broom around method….
Sweep, Remove and Dispose with a quality sweeper…….
Our sweepers – Sweep fine dust, course dirt, sand, leaves, sticks, bottles, broken glass, wrappers, food, almost anything that could fit thru a 10″ X 4″ opening big or small debris.
Overview – Low Maintenance & Warranty
4 Year Warranty on brush wear
Battery or Manual brush drive
iSweep allows the gears to be self-lubricating without wear
Overlaying disc brushes for better performance
Brush height adjustment to clean various types of surfaces
Brush down holder and wall/curb roller
Unique beltless drive for durability and ease of use
Intelligent Airflow System to minimise dust
Sweeping wet or dry
Telescopic height adjustable handle
Vertical storage to save space
Suitable for facility managers, cleaning companies, warehouses, factories and for other large industrials.
Janitor Cart – Blue
Ideal general purpose janitorial cart
Superior design and strength with extra thick base
Convenient storage shelves
Dimensions: W465 x D1125 x H970mm (80ltr bag)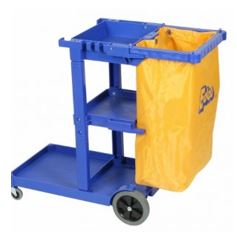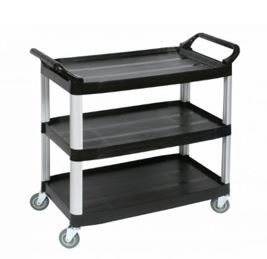 Utility Cart
A multi-purpose cart ideal for use in food courts, hotels, libraries and workshops
Easy to clean and quality wheels
Dimensions: W500 x D1020 x H980mm