Rotowash Models
Floor Cleaning Machines has a variety of Rotowash models suitable for all different domestic and commercial cleaning applications.
Rotowash Scrub, Rinses & Dries
Check out this video by Tony to find out about the Rotowash model that suits you best.
Generally speaking, the width of the brush determines the Rotowash coverage area.
For example the smallest Rotowash Floor Scrubber model in the range is the R20T, which is suitable for commercial application that requires to be used in areas that are tight, such as toilets, rooms offices etc and most domestic applications, while the wider brush series 30cm and above accommodate larger commercial applications / areas.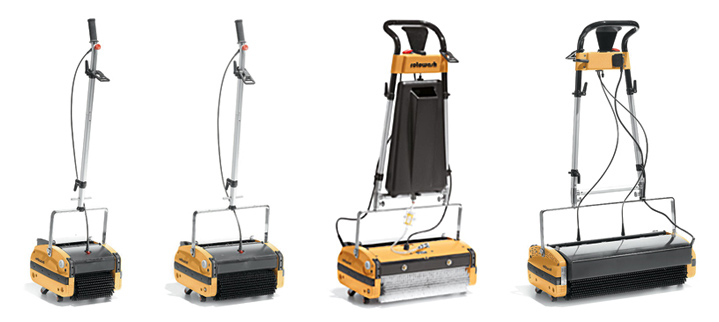 The next step up from the Model R20 with a larger water tank that holds 3 litres of solution, lightweight easy to move around the house/small medium size businesses.  It is great for general maintenance, daily & periodical cleaning; spot cleans to remove spills and stains. Just like the R20, this machine cleans seamlessly across tile, grout, carpet, vinyl, rubber and more.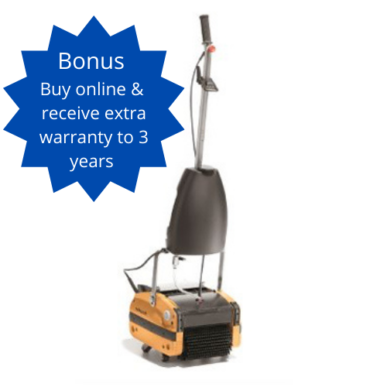 This model is preferred for clients who require both confined and open area cleans. With a 7L tank and electric pump spray, it is highly effective in getting to those hard to reach places, while simultaneously being fast and thorough across expansive stretches. It also features interchangeable brush types for cleaning matched to your purposes.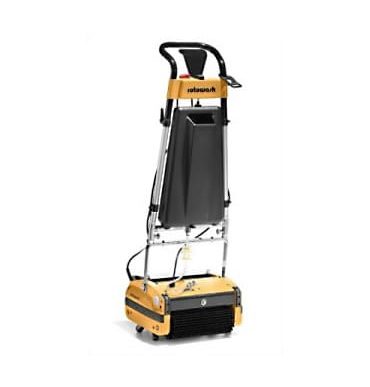 The R30S is a heavy duty electric floor cleaning machine solution for commercial clients and can also be used in larger homes. It remains fairly lightweight and is of course capable of working across all floor types.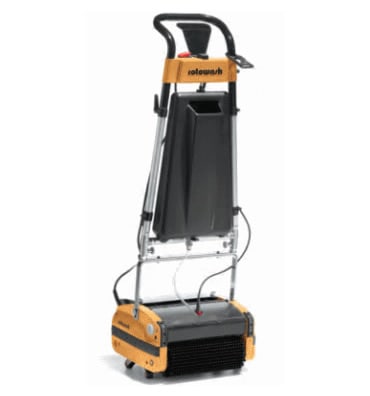 Faster again than the R30, this is one of the most popular Rotowash products in Adelaide. It is commonly used in business environments such as medical centres, veterinary clinics and hotel rooms, where it is crucial to be able to clean efficiently and effectively. This model and up comes with a more supportive handle for ease of use.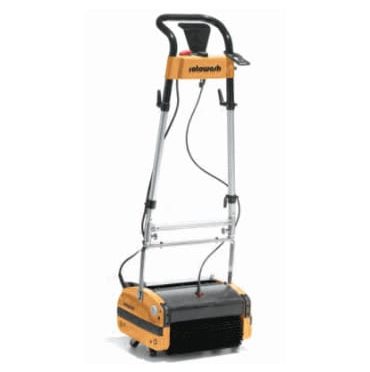 The R45B is ideal for clients who mainly need a large space cleaned regularly. The 45cm brush makes it extremely efficient in foyers, industrial kitchens or leisure centres. It takes a couple of seconds to switch to a special brush designed specifically for escalators.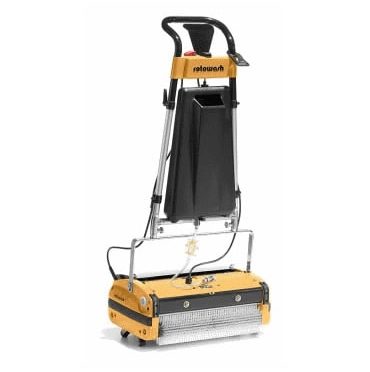 Ever wondered how to clean an escalator? This machine simply sits in place as the escalator moves along, thorough cleaning between the grooves and taking care not to damage the aluminium.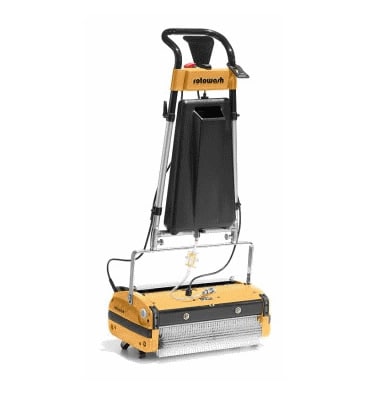 This is the top of the range Rotowash machine in Adelaide. It cleans large areas in no time, and is particularly popular for factory, gymnasium, airport and hospital settings. As with the R45B, it can quickly convert to a specialised escalator cleaner.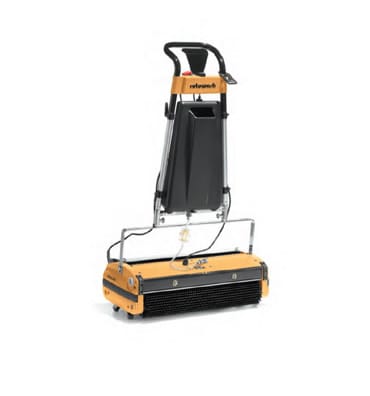 Fast Professional scrubbing of Exterior surfaces, such as concrete and Brick paving floors. The brushes can reach deep down into the irregularities of uneven floor surfaces. The twin 500mm Contra Rotating Brush width ensures quick cleaning action, with no residual splashing or spraying of dirt onto surrounding areas.
Easy to Use, no body stress on the operators, suit cleaning of small to large areas. If you like to have a look at the Rotowash Scrub Master in action, click here for a quick video.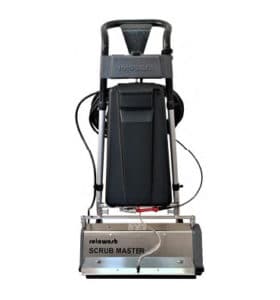 Rotowash comes with a range of brushes to deep clean any type of floor. From Tiles to Porcelain flooring, you can choose from different types of brushes that will deep clean your floors without damaging the floors. Check out the above video where Tony from Rotowash SA talks about the different range of brushes you can have for the Rotowash including the Corner Brush.
Rotowash Battery – R30B24V
Introducing the Battery (lithium-ion) operated Rotowash. Same power as the original Rotowash without the power cord. Now the Rotowash is more easier to handle as you don't need to worry about the power cord.
Quality Assurance – Internationally recognised safety standards: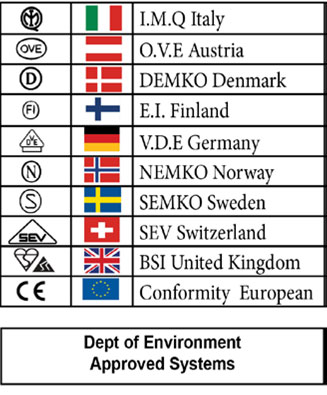 O.V.E: Austria certification / CE: Pan European safety standard / ISO 9002/BS 5750 Part 2 Certificate No 5020 / VDE: German
Rotowash is only made in Austria and is made to European standards.