Rotowash The Ultimate Tile & Grout Cleaner
Do your floors bring you to your knees? Haven't found the right tile cleaning machine? Grout is a porous substance, so dirt and liquids that cause stains can get down into the pores and really discolour or damage the grout.  Rotowash's unique twin cylindrical contra-rotating brush system removes trapped dirt leaving grout lines and tiles looking like new.
Uniquely designed for a thorough clean in between the roughest tiles and toughest grout with absolutely no scratching and no damage, this professional tile and grout cleaning machine is not exclusive to tile and grout cleaning at all. ROTOWASH is versatile and will crisply stream over and deep clean through tiny pores in thick carpets and carpet floors within seconds!
Fear not for your smooth, gleaming vinyl flooring, or expensive hardwood floors; ROTOWASH can handle any surface with care.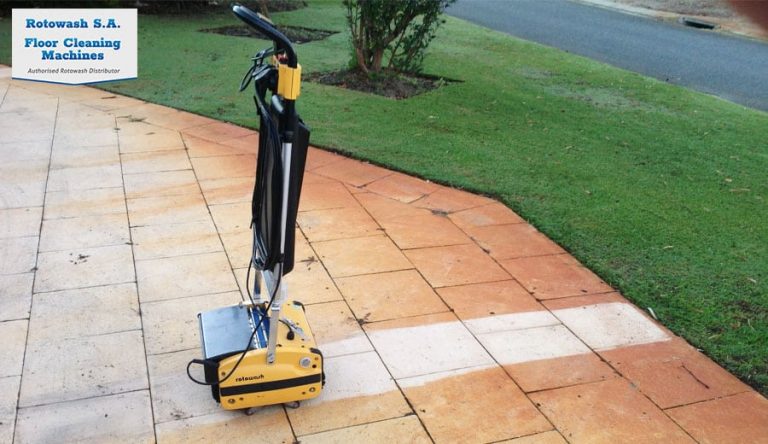 Any surface can handle ROTOWASH too! Say goodbye to hard detergents and heavy disinfectants with the best tile and grout cleaner for home use. Say yes to a toxin free cleaning experience. ROTOWASH has been built with the best interest of our customers, you, in mind, and your every need. Now you can put an end to tiptoeing around a separate cleaning method for each floor type, even the most easily affected and damage prone surfaces, for good. The mechanism of ROTOWASH can clean over marble floors allowing them to stay vibrant and good as new, and at the same time keep your wooden floorboards mould free, all without the use of harsh chemicals.
And guess what that means? You will save hundreds of dollars every time you use the Rotowash!
Save more money yet – and time- with ROTOWASH! Our acclaimed tile and grout cleaners use 90% less water than any floor cleaning product in the market. And to add to that, ROTOWASH dries the floor as it goes. This equates to less time spent getting refills and a hell of a lot less money on bills.
Psst! It is also super lightweight, so ROTOWASH saves you your precious energy. So, go for that morning run, since you've got the time now! It's a pain free cleaning experience!
Don't you wish one magical machine would slide over all your floors and leave them super clean in minutes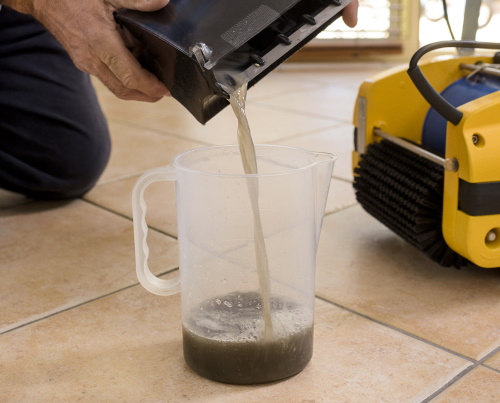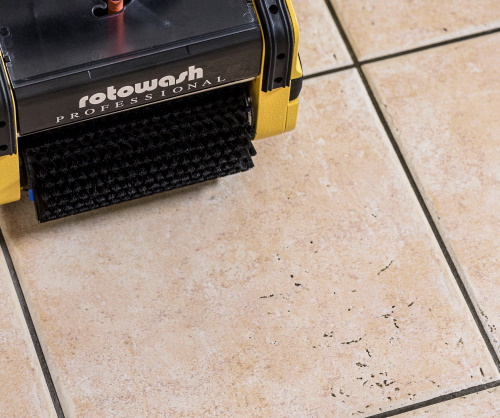 Well ROTOWASH is that tile and grout cleaner for you!
ROTOWASH cleans in minutes, saves a lot of bucks, and saves your back – can a tile cleaning machine get any better than that?
Yes it can!
ROTOWASH can adjust to your space and needs. This is not just a tile and grout cleaner for the home space.
ROTOWASH is also the perfect commercial tile and grout cleaning machine. We have enhanced builds and models to help your cherished business space stay mess free, easily and efficiently. These clients are proof.
ROTOWASH spans all the way from covering all floor cleaning needs for the home, to be the most renowned commercial and industrial tile and grout cleaning machine. And all this without a slip! Finally, ROTOWASH is slip free! So have no fear for your safety, or your employee's safety!
Is all this still too good to be true?  Request a demo and see it for yourself in person!