We only supply high quality steam cleaning machines, suitable for industrial, commercial and domestic use. These floor & steam cleaners are capable of offering a deep, hygienic clean without the use of chemicals, and only using minimal water. Choose a steam and vacuum model to get rid of bacteria, or one with detergent injection for lifting stubborn dirt. Steam is highly effective on carpet, as well as when used in a floor tile cleaning machine.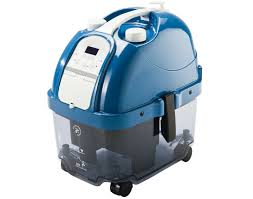 Hera Steam Cleaner
A new cleaning machine that guarantees excellent hygiene on all surfaces, thanks to its many functions.
The use of water as a main element makes it a truly safe and environmentally friendly machine. Its power allows for use in both domestic and professional use. If necessary, the Hera changes into a powerful steam iron with unlimited autonomy. Due to its small dimensions, it is easy to move and handle and it can be stored anywhere.
Even richer and more versatile
Powerful suction of solids and liquids
Air cleaning
Steam sanitation
Enriched steam washing (power jet)
Cold delicate washing
Instant drying
Professional ironing
Athena 8 Plus
The Athena 8 Plus is a compact steam and vacuum machine with a steam jet that can reach a pressure of 8 bar. It is a powerful and ecologic machine, which sucks solids and liquids. There is no need to change filters or bags periodically since it uses the natural properties of water and steam to ensure the maximum hygiene and cleanness, while respecting the environment.
The Athena 8 Plus uses high temperature steam to deep clean below the surface and effectively lift built up dirt and grime unlike other cleaners on the market. The Athena can deep clean a huge variety of everyday surfaces including floors, walls, windows, curtains, upholstery furniture, mattresses, kitchens and bathrooms.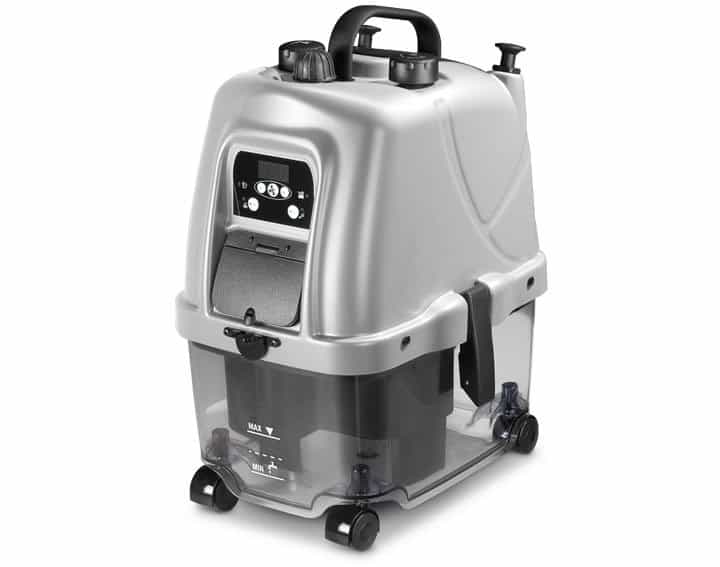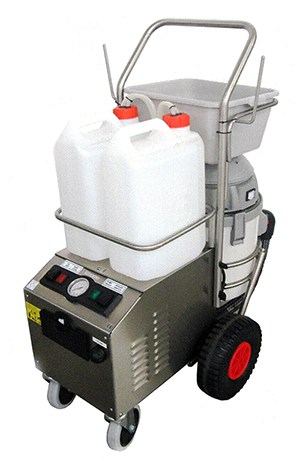 Jupiter
The Jupiter Pro delivers a 9-bar pressure for steam and vacuum cleaning and steam only cleaning applications – a versatile machine. With a capacity of 10 litres of water and detergent injection when required PLUS vacuum allows up to 4 hours of continuous cleaning before refilling is required for most cleaning applications.
The Jupiter is delivered with industrial hoses:
1 x steam and vacuum hose
1 x steam only hose
Plus, a range of industrial quality steam tools accessories ensuring there is a steam tool suitable for every job.
SuperVap
The SuperVap is the leading model which makes light work of tough stains. This conveyor belt steam cleaner uses high temperatures and low pressure from two 4.5L boilers to effectively and powerfully clean.
It is a heavy duty industrial 3 phase steam cleaning machine, delivering 10 bars of steam pressure and 213 of steam per minute. Despite this high level of steam generation, this machine is able to use very little water and is considered incredibly environmentally friendly.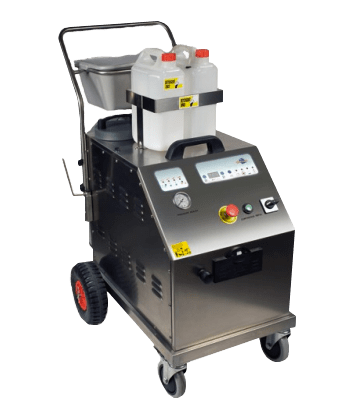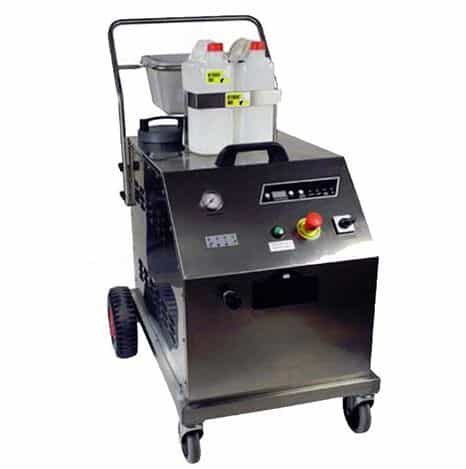 Galaxy
The GALAXY has a unique boiler supplying 26.4 litres of dry saturated steam per hour at up to 10 bar of pressure, this industrial steam cleaner is "state of the art".
The GALAXY is particularly well suited to specific target deep clearing applications that require the highest levels of hygiene, reliability and flexibility of application!
The Galaxy is a heavy duty industrial grade floor & steam cleaners ideal for heavy duty industrial cleaning including factory cleaning production lines, conveyor belts and detail cleaning.
Supernova
The SUPERNOVA is a powerful floor & steam cleaners, an ideal machine for food production, manufacturing plants, production lines, car washing, detail cleaning and other commercial/industrial needs.
There are two models available, the Supernova standard and the supernova CW which has the added benefits of two external 10 litre tanks, one for water and one for detergent , it also includes two steam outlets which allows for two hoses to work at the same time.
Compact yet powerful, agile and flexible, the SUPERNOVA is a benchmark when it comes to effective deep cleaning.