Your home is your castle, and our Rotowash floor cleaning machines will have it looking like a palace.  Whether its outdoor pavers or indoor carpets and tiles our floor cleaning machines have got you covered because they work across all floor surfaces in your home.  No more sweeping and mopping the kitchen and bathroom, then vacuuming the carpets and then dust-busting the stairs, portable and light weight our Rotowash does it all.
The Rotowash floor cleaning machine is designed to deep clean, scrub, and dry all floor surfaces, including textured tiles and grout lines. The Rotowash is simple, fast and effective.
Rotowash Features:
Portable & easy to use
Reduce chemical usage by up to 90%
Reduce water usage by up to 90%
Scrubs, washes & dries all floor surfaces – indoor or outdoor
Quality Assurance – internationally recognised safety standards:
Specialised commercial and industrial applications including escalators, travelators and entrance matting
Deep cleans including tiles, grout lines, porcelain, carpets, timber, vinyl, pavers and more.
Large water container to capture dirty water
Steam Cleaners
Kill 99% of bacteria with without the use of chemicals.  Our steam cleaners can be safely used on most household surfaces, including sealed tile and hardwood floors, grout, carpets, and more.
Check out our Rotowash and Steam Cleaner Range below.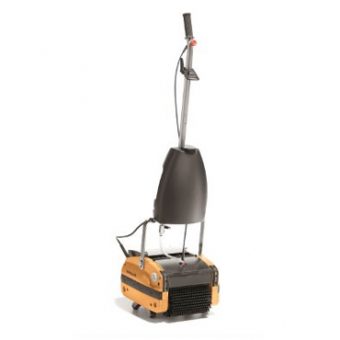 Rotowash Model R20T
The next step up from the Model R20 with a larger water tank that holds 3 litres of solution, lightweight easy to move around the house/small medium size businesses
It is great for general maintenance, daily & periodical cleaning; spot cleans to remove spills and stains
Just like the R20, this machine cleans seamlessly across tile, grout, carpet, vinyl, rubber and more..
Hera Steam Cleaner
A new cleaning machine that guarantees excellent hygiene on all surfaces, thanks to its many functions.
The use of water as a main element makes it a truly safe and environmentally friendly machine. Its power allows for use in both domestic and professional use. If necessary, the Hera changes into a powerful steam iron with unlimited autonomy. Due to its small dimensions, it is easy to move and handle and it can be stored anywhere.
Even richer and more versatile
Powerful suction of solids and liquids
Air cleaning
Steam sanitation
Enriched steam washing (power jet)
Cold delicate washing
Instant drying
Professional ironing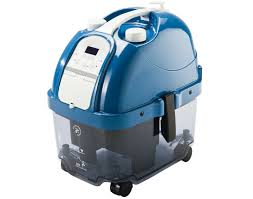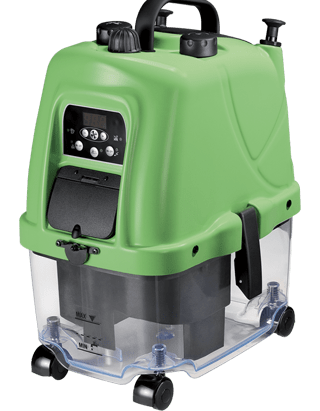 Athena 8 Plus
The Athena 8 Plus is a compact steam and vacuum machine with a steam jet that can reach a pressure of 8 bar. It is a powerful and ecologic machine, which sucks solids and liquids. There is no need to change filters or bags periodically since it uses the natural properties of water and steam to ensure the maximum hygiene and cleanness, while respecting the environment.
The Athena 8 Plus uses high temperature steam to deep clean below the surface and effectively lift built up dirt and grime unlike other cleaners on the market. The Athena can deep clean a huge variety of everyday surfaces including floors, walls, windows, curtains, upholstery furniture, mattresses, kitchens and bathrooms.