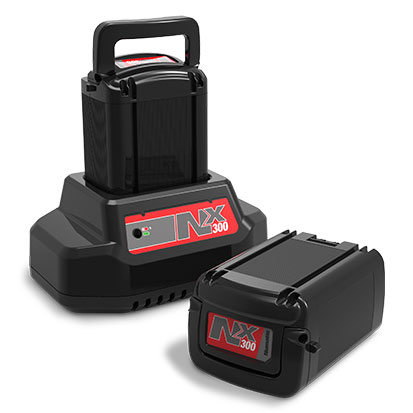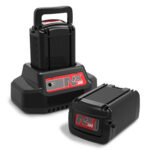 Lithium ION NX300 Battery
The new NX300 Pro Cordless delivers professional level cordless performance to a versatile and expanding range. Quicker, safer and more convenient, switching to Pro Cordless raises productivity levels, saving time and money.
An extensive research and development programme utilising the latest battery technologies has resulted in a newly developed 30 cell design delivering a 60% increase in available energy. The NX300, truly delivers on power with 300Wh of energy.
Recharged to 80% in just an hour and ready to go for every product in the NX300 range.
Made for the long haul the NX300 won't let you down. Engineered and, tested for commercial use, delivering up to 2500 charge cycles.
Each product in the NX300 range is engineered to optimise the NX energy storage providing the right balance of runtime and power, for each cleaning task.
FREE shipping to Adelaide Metro Areas
FLAT RATE shipping to all Australian states